Summary
Current Position: US Representative for FL District 6 since 2019
Affiliation: Republican
Former Position(s): US Army from 1996 – 2021
Featured Quote: 
It's time we get some transparency about who is buying Hunter Biden's "artwork" – CCP influencers, Ukrainians, special interests – and what they're really getting in exchange.
Featured Video: 
Mike Waltz talks Biden's Foreign Policy: Iraq, Afghanistan & China
News
i
Photo Gallery
Videos
eNewsletters
Social Media
President Biden has defended the US withdrawal from Afghanistan amid criticism over the chaos in Kabul last month.
Among the critics of the Biden administration's handling of the withdrawal is US Rep. Michael Waltz, a Republican representing Florida's 6th Congressional District, and a former Green Beret who served in Afghanistan.
Waltz says the administration should have done more to help Afghan nationals who helped the US during the 20 year war and who wanted to leave the country but could not get out.
Twitter
About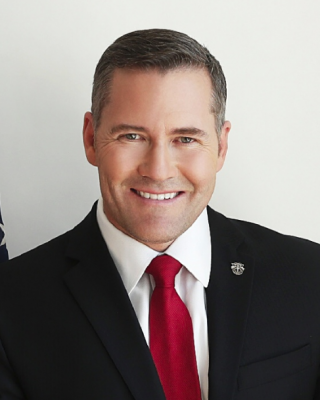 Source: Government page
Congressman Michael Waltz represents Florida's 6th congressional district, which includes Flagler and Volusia counties as well as portions of Lake and St. Johns counties. Michael is a proud Florida native, combat-decorated Green Beret, former White House and Pentagon policy advisor, small business owner, and a proud father.

Michael was born in Boynton Beach, FL and grew up in Jacksonville. He was raised by a hard-working single mother and is the son and grandson of Navy Chiefs.

Michael has always felt called to serve his country. He graduated from the Virginia Military Institute and has served over 20 years in the U.S. Army. After being commissioned as an Army lieutenant, Michael graduated Ranger School and was selected for the elite Green Berets. He has served all over the world as a decorated Special Forces officer with multiple combat tours in Afghanistan, the Middle East, and Africa. During his time in Afghanistan, Michael led the teams searching for Pvt. Bowe Berghdal, who deserted his post. Upon Berghdal's return to the U.S., Michael was one of the first to call into question then-President Obama's labeling of Berghdal as a hero and has continued to lead call for justice on behalf of all the service-members Berghdal's desertion put in harm's way.

Michael's public service continued in the Pentagon where he was a defense policy director for Secretaries of Defense Rumsfeld and Gates. Michael then went on to serve in the White House as Vice President Dick Cheney's counterterrorism advisor, which allowed him to see first-hand the difficult decisions the President and his Cabinet must make to protect our national security. During his time as a policy adviser, Michael continued his military service and directly implemented the strategy he helped devise. His experiences as a soldier and a policy advisor inspired him to write his own book, "Warrior Diplomat: A Green Beret's Battles from Washington to Afghanistan," the proceeds of which continue to benefit the Green Beret Foundation.

Following his time in the White House, Michael co-founded a small business that grew from just a handful of employees working from home to over 400 employees in Florida, Virginia, and nine countries throughout Europe and the Middle East. Their work supported the Departments of Defense and Treasury with analysis of terrorist financing and specialized training. As a business owner, Michael experienced first-hand how over-regulation and Obamacare obstructed small business growth ­– which is why he has been a proud supporter of the tax relief and deregulation under the Trump Administration. A former Fox News Channel contributor, Michael has excelled as a media commentator, providing expert commentary on foreign policy and defense issues to viewers around the world.

As an Army veteran and National Guardsman, Michael knows how to accomplish a mission for his country. This is the warrior attitude he brought with him to Washington when he was sworn in to represent Florida's 6th congressional district in 2019. Michael is determined to be part of the new generation of leadership in Congress – servant leaders who lead by example with their values and deliver results. His commitment is the same now as it was in combat: to serve with everything he has, without regard for his own self, and with a sense of duty.

Michael is the father of a teenage girl. He lives in St. Johns County.
Voting Record
Committees
Committee on Armed Services

Subcommittee on Seapower and Projection Forces
Subcommittee on Intelligence, Emerging Threats and Capabilities

Committee on Science, Space, and Technology

Subcommittee on Space and Aeronautics
Caucuses 
Congressional Afghan Caucus
American Flood Coalition
Army Caucus
Florida Ports Caucus
For Country Caucus (vice chair and co-founder)
Kurdish American Caucus
Congressional Automotive Performance and Motorsports Caucus
Republican Study Committee
House Special Operations Forces (SOF) Caucus (co-chair)
Congressional Shipbuilding Caucus
Congressional Singapore Caucus
Congressional Taiwan Caucus
Republican Main Street Partnership
Women, Peace and Security (WPS) Caucus
Personal
Birth Year: 1974
Place of Birth: Boynton Beach, FL
Gender: Male
Race(s): Caucasian
Contact
Email:
Offices
Washington, DC Office
216 Cannon House Office Building
Washington, DC 20515
Phone: (202) 225-2706
Palm Coast Office
31 Lupi Court, Suite 130
Palm Coast, FL 32137
Phone: (386) 302-0442
Fax: (386) 283-5164
Deland Office
120 South Florida Ave.
Suite 324
Deland, FL 32720
Phone: (386) 279-0707
Fax: (386) 279-0874
Port Orange Office
Port Orange City Hall
1000 City Center Circle
2nd Floor
Port Orange, FL 32129
Phone: (386) 238-9711
Fax: (386) 238-9714
Web
Government Page, Twitter, YouTube, Facebook
Politics
Source: none
Campaign Finance
Open Secrets – We Follow the Money
Voting Record
VoteSmart – Key Votes & Ratings
Search
Wikipedia Entry
Michael George Glen Waltz (born January 31, 1974)[2] is an American politician and United States Army officer serving as the U.S. Representative for Florida's 6th congressional district. A member of the Republican Party, he was first elected in the 2018 Midterm elections and succeeded Ron DeSantis, who went on to be elected the 46th governor of Florida.
Early life and education
Waltz was born in Boynton Beach, FL and grew up in Jacksonville, Florida.[3] He earned a Bachelor of Arts degree in international studies from the Virginia Military Institute and was commissioned as a Second Lieutenant in the Army.[4][5]
Career
Congressman Mike Waltz represents Florida's 6th congressional district, which includes Flagler, Volusia, Lake, and St. Johns counties. Waltz is a combat-decorated Green Beret still serving as a colonel in the U.S. Army National Guard,[1] a former White House and Pentagon policy advisor. He is the first Green Beret to be elected to Congress.
Waltz graduated with honors as a Distinguished Military Graduate from the Virginia Military Institute, and has served over 24 years in the U.S. Army. After commissioning as an Army lieutenant, Waltz graduated Ranger School and was selected to be a Green Beret, serving worldwide as a Special Forces officer with multiple tours in Afghanistan, the Middle East and Africa. For his actions in combat, Waltz was decorated with four Bronze Stars including two with valor.[6]
He worked in the Pentagon as a defense policy director for Secretaries of Defense Donald Rumsfeld and Robert Gates. Waltz then went on to serve in the White House as the vice president's counterterrorism advisor.[7] Waltz wrote "Warrior Diplomat: A Green Beret's Battles from Washington to Afghanistan."[8] .
In 2010, Waltz helped found an analytics and training company Metis Solutions. It was bought in November 2020 by Pacific Architects and Engineers for $92 million.[9]
Political positions
War in Afghanistan
After telling an anecdote to the 2017 Conservative Political Action Conference audience about his time serving in Afghanistan during the public announcement of the Obama-era troop withdrawals, Waltz stated about the War in Afghanistan, "So, are we 15 years in? Yes. Are we in for a lot more fighting and do we need a long-term strategy to undermine the ideology of Islamic extremism — just like we did fascism and just like we did communism? — yes, we do. Uh, and you know, I think we're in for a long haul and I think our nation's leadership needs to begin telling the American people 'I'm sorry, we don't have a choice, we're 15 years in to what is going to be a multi-generational war because we're talking about defeating an idea.' It's easy to bomb a tank, very difficult to defeat an idea and that's exactly what we have to do." Following his statement, a CPAC audience member can be heard disrupting the panel and shouting "It's impossible" in reply to Waltz's stance on the war.
[10]
China Communist Party
Mike Waltz is considered one of the most hawkish members of Congress as it relates to America's posture towards China, saying "We are in a Cold War with the Chinese Communist Party."[11]
In 2021, Waltz was the first member of Congress to call for a full U.S. boycott of the 2022 Chinese Olympics over the CCP's treatment of Chinese Uyghur populations and the enslavement, forced labor, and concentration camp of these ethnic minorities in China.[12]
Waltz serves on the House China Task Force[13] with 15 Republican lawmakers representing 14 committees of jurisdiction to coordinate policy on China. The Task Force collaborated and released the China Task Force report. The CTF issued a final report that includes 82 key findings and more than 400 forward[14] leaning recommendations to addressing the China threat.
In the 116th Congress, Waltz sponsored the American Critical Mineral Exploration and Innovation Act of 2020[15] to reduce America's dependence on foreign sources of critical minerals and bringing the U.S. supply chain from China back to America by establishing a critical mineral research and development program at the Department of Energy, which was signed into law in Section 7002 of Division Z in the FY21 appropriations bill.[16]
Waltz has also pioneered legislation to secure American universities and academies from Chinese espionage.[17] In 2020, He secured legislation that provides a universal requirement, for all agencies, for researchers to disclosure all foreign funding sources in applications for federal funding, failure would result in permanent termination of research and developments awards to the professor or school, permanent debarment of malign professors, and criminal charges. (Section 223)[18]
Further, Waltz directed the Department of Defense to track foreign talent recruitment programs that pose a threat to the United States, particularly as a response to China Communist Party efforts to infiltrate American universities. (Section 1299c)[19]
Waltz also sponsored legislation[20] to ensure the Federal Thrift Savings Plan (TSP) does not invest in Chinese or Russian markets. Weeks later, President Trump directed the Federal Retirement Thrift Investment Board[21] to reverse their decision to expand TSP investments.
U.S. House of Representatives
Elections
2018
Waltz ran for Florida's 6th congressional district in 2018 to succeed incumbent Republican Ron DeSantis, who retired before being elected Governor of Florida in a close race.[22][23] He defeated John Ward and Fred Costello in the Republican primary[24] before facing off against Democratic nominee Nancy Soderberg, a former representative at the United Nations and the former Deputy National Security Advisor, in the general election.[25] Waltz won with 56.31% of the vote to Soderberg's 43.69%.[26]
2020
Incumbent Waltz was challenged by Democratic Party candidate Clint Curtis. Waltz received 265,393 votes (60.64%), while Curtis received 172,305 (39.36%).[27]
Tenure
He won the election over Democrat Nancy Soderberg and was sworn in to the 116th United States Congress on January 3, 2019.
In April 2020, Waltz joined the National Guard's COVID-19 response efforts as a colonel on the planning staff.[28] On November 6, 2020, during the COVID-19 pandemic, Waltz tested positive for the virus.[29]
In December 2020, Waltz was one of 126 Republican members of the House of Representatives who signed an amicus brief in support of Texas v. Pennsylvania, a lawsuit filed at the United States Supreme Court contesting the results of the 2020 presidential election, in which Joe Biden prevailed[30] over incumbent Donald Trump. The Supreme Court declined to hear the case on the basis that Texas lacked standing under Article III of the Constitution to challenge the results of the election held by another state.[31][32][33] Shortly thereafter, the Orlando Sentinel editorial board rescinded its endorsement of Waltz in the 2020 election.[34] The Orlando Sentinel wrote, "We had no idea, had no way of knowing at the time, that Waltz was not committed to democracy."[34][35]
House Speaker Nancy Pelosi issued a statement that called signing the amicus brief an act of "election subversion." Additionally, Pelosi reprimanded Waltz and the other House members who supported the lawsuit: "The 126 Republican Members that signed onto this lawsuit brought dishonor to the House. Instead of upholding their oath to support and defend the Constitution, they chose to subvert the Constitution and undermine public trust in our sacred democratic institutions."[36][37] New Jersey Representative Bill Pascrell, citing section three of the 14th Amendment, called for Pelosi to not seat Waltz and the other Republicans who signed the brief supporting the suit. Pascrell argued that "the text of the 14th Amendment expressly forbids Members of Congress from engaging in rebellion against the United States. Trying to overturn a democratic election and install a dictator seems like a pretty clear example of that."[38]
Waltz, along with all other Senate and House Republicans, voted against the American Rescue Plan Act of 2021.[39]
On May 19, 2021, Waltz voted against legislation to establish the formation of a January 6 commission meant to investigate the storming of the U.S. Capitol.[40]
In August 2021, Waltz called on President Joe Biden to relaunch the War in Afghanistan. Waltz used to manage a lucrative defense contracting firm with offices in Afghanistan, which he sold and profited $26 million.[41]
Committee assignments
Caucus memberships
Waltz is a member of the following Congressional caucuses.[44][45]
Electoral history
Personal life
He is the father of a teenage girl, and is engaged to Dr. Julia Nesheiwat, herself a combat veteran who served in the Bush, Obama, and Trump administrations, most recently as Homeland Security Advisor to President Trump. They live in St. Johns County, FL.
Books
References
External links
Recent Elections
2018 US Representative
| | | |
| --- | --- | --- |
| Michael Waltz (R) | 187,891 | 56.3% |
| Nancy Soderberg (D) | 145,758 | 43.7% |
| TOTAL | 333,649 | |
Source: Ballotpedia
Finances
WALTZ, MICHAEL has run in 2 races for public office, winning 1 of them. The candidate has raised a total of $3,330,057.
Source: Follow the Money
Committees
Committees
House Committee on Armed Services
House Committee on Science, Space, and Technology
Subcommittees
Intelligence and Emerging Threats and Capabilities
Seapower and Projection Forces
Investigations and Oversight
Space and Aeronautics
Voting Record
See: Vote Smart
New Legislation
Source: Congress.gov
Issues
Source: Government page
Committees
"Florida plays an integral role in keeping Americans safe, and as a Green Beret and former Pentagon advisor, I know firsthand the challenges facing our men and women in uniform as well as what is required to complete the mission. As threats grow around the globe, we have a duty to ensure our servicemembers have the resources to meet these challenges and keep America safe. It is essential for Congress to honor its commitments to military personnel, and their families, so our critical missions are carried out safely." – Congressman Michael Waltz, January 17, 2019
"I'm excited to join the House Committee on Science, Space, and Technology whose vast jurisdiction includes multiple Florida priorities like space, energy, and the environment. Astronautical and aeronautical research and development are a key part of Central Florida's economy. My goal is to ensure these 21st Century jobs remain in Florida by investing in education programs here. I'm also eager to work with colleagues on both sides of the aisle to support American energy independence, encourage clean energy solutions, protect Florida's environment and water resources. Finally, I'm committed to ensuring the federal agencies monitoring hurricanes have the resources they need to allow Floridians the opportunity to prepare for severe weather — saving lives and billions of taxpayer dollars in property damage from serious storms." – Congressman Michael Waltz, January 17, 2019
Legislation
Issues
Democracy
Economy
As a former small business owner, I know our economy has fallen victim to self-inflicted wounds like the 30-hour workweek under Obamacare, burdensome overregulation, an unsustainable fiscal policy that relies on deficit spending to fund the government, and a burdensome tax code.
Thanks to tax reform efforts and other regulatory relief under the Trump Administration, the economy has been improving. Unemployment is hitting record lows, wages are finally growing, and every day there is greater opportunity for workers and businesses in Florida's 6th District.
Still, there is more work to be done to continue America's economic growth. We must:
Reduce the tax burden on working families and allows them to keep more of their hard-earned paychecks;
End the chronic budget deficits that threaten our economy and our national security;
Eliminate unnecessary and redundant regulations that limit small businesses potential; and
Improve access to quality education, so our lower schools prepare students for college and higher education institutions prepare our young men and women for 21st Century job opportunities.For more information concerning work and views related to Economy, please contact our office.
Education
As a father, ensuring every student has access to a high-quality education is a personal priority for me. Every child in America, regardless of their background or zip code, deserves access to a quality school that provides proper attention and resources to all its students. That is why I support school choice and believe the federal government must incentivize educators and employers to ensure our schools are providing young people clear and direct paths to quality jobs.
Regarding higher education, it will never again be one-size fits all. In the 21st Century, there is more than one path to a successful and rewarding career. Every American should be encouraged to pursue the path that is best for his or her individual success. I want to preserve access to a traditional university or college education, while also providing students and families options for vocational and skills-based training. We need to make higher education more transparent and we need to strengthen Career and Technical Education programs.
For more information concerning work and views related to Education, please contact our office.
Environment
Florida is home to some of the most beautiful natural treasures in America. From our beaches to our National Forests and Parks, enjoying nature and the outdoors is at the center of our way of life and our economy. Clean water and air make Florida an attractive place to live and work. Preserving and improving Florida's pristine natural resources are essential to our culture.
We must remain committed to finding common sense solutions to support American energy independence, encourage clean energy solutions, and without compromising Florida's environment and water resources.
For more information concerning work and views related to Energy, please contact our office.
Health Care
Like everyone in our country, I want a quality health care system at an affordable cost. Unfortunately, Obamacare hasn't fulfilled its promise to achieve this. Instead, it has increased the cost of health care for millions of Americans and is threatening our economic stability as health care prices continues to climb. It should come as no surprise that a law written by those who profit from the health care system is deeply flawed for consumers.
Although I agree that young people should be able to stay on their parents' plans, in guaranteed coverage for preexisting conditions, and protections against gender discrimination – there are many deficiencies of our health care system that must be reformed to put patients first and allow access to quality care.
Our community and our country deserve a world-class, consumer-driven health care system. By empowering patients to have more choices in their health care, we will reduce the cost of care for all Americans and preserve the best health care system in the world. Reforms should be centered around consumers, demand more transparency in the health care market, facilitate affordable and quality care for those with pre-existing conditions, treat women fairly, and keep the promise of Medicare for our seniors.
For more information concerning work and views related to Health, please contact our office.
Immigration
Our immigration system is broken, and our nation is in desperate need of a long-term solution to both fully secure our borders and tackle long-overdue legal immigration reform.
For decades, both parties have claimed to understand the need for barriers and other technologies to keep criminals, drugs, and human traffickers from crossing our porous border. But instead of solving problems like we were elected to do, partisan bickering and political games continue to win the day.
As a veteran, I know first-hand the importance of getting things done and prioritizing security and the safety of my community. I will keep fighting to make sure Congress fully supports the President's call for a long-term solution to both fully securing our borders and transition to a skills-based immigration system.
Veterans
The men and women who bravely protected our nation from threats both at home and abroad deserve our utmost respect. When members of our armed forces retire, they should do so knowing they will be afforded everything the Department of Veterans Affairs and a grateful nation has promised them.
As a Special Forces commander, I've heard too many gut-wrenching stories of veterans who have been unjustly ignored or neglected. The government-run health care bureaucracy at Veterans Affairs hospitals across the country has resulted in delayed care for our service men and women, sometimes resulting in premature and avoidable deaths. Following a culture of disrespect and disregard for America's heroes under previous Administrations, I was proud to see the Trump Administration work with Congress to rectify this inexcusable behavior and set the VA back on a path toward fulfilling its directive – the care for our nation's greatest heroes with respect and integrity.
I have been and will remain a steadfast supporter in cutting the red tape and allowing our veterans better access to the health care and other services they need. We have a responsibility to protect those who protected us, and I will never stop making veterans' issues a major priority.
For more information concerning work and views related to Veterans issues, please contact our office.
Foreign Policy
The world is an unstable place. The Middle East is in chronic chaos with evolving terrorist organizations and unpredictable state regimes. Meanwhile, Vladimir Putin continues to challenge America's democratic influence. Closer to home, dictators in Cuba and Venezuela seek to maintain suppression of their own people.
When the United States shows weakness, bad actors become emboldened and make the world more dangerous. America must lead with a clear voice that supports our allies and opposes our enemies. As a former policy advisor to the White House, I know that our nation needs leaders who embrace the concept of smart power and understand peace is only achieved through strength.