Summary
Republican Maria Elvira Salazar, who has represented the district since 2021, flipped the district and was elected with 51% of the vote in 2020. Salazar is running for re-election.
The boundaries of the district have been redrawn from 2020 determined by the 2020 redistricting cycle.
This district is included on the list of Republican-held seats the Democratic Congressional Campaign Committee is targeting in 2022.
Source: Wikipedia
Maria Elvira Salazar
Source: For more information
Current Position: US Representative for FL 27th District since 2021
Affiliation: Republican
Candidate: 2022 US Senator for District 27
Former Position(s): Journalist and author from 1983 – 2020
Other positions:
Ranking Member, Subcommittee on Contracting & Infrastructure
Featured Quote: 
Thank you to all of my @HouseGOP friends & colleagues who stand with the freedom-loving people of #Cuba in their fight against the savage Castro dictatorship!
Annette Taddeo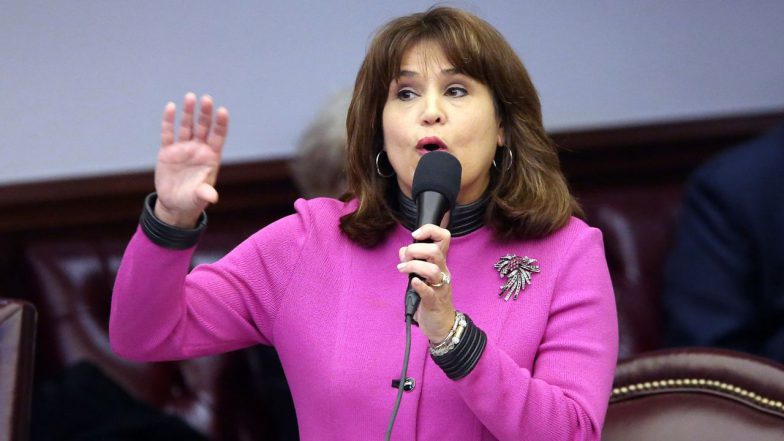 Current Position: State Senator for District 40 since 2017
Affiliation: Democrat
Candidate: 2022 US Representative for District 27
Overview: Taddeo has spent her career fighting for core Democratic issues like a living wage for all Floridians, defending a woman's right to make choices about her own body, economic growth through helping our small businesses, affordable healthcare for all Floridians, safe drinking water, and stronger and safer schools.
Source: Campaign page