Summary
Two-term Republican Marco Rubio was re-elected in 2016 with 52% of the vote. He announced on November 9, 2020, via Facebook, that he is running for re-election.
U.S. Representative Val Demings and former U.S. Representative Alan Grayson are running for the Democratic nomination.
Former U.S. Representative David Jolly, who was previously a Republican but is now independent, is considering running.
Ivanka Trump, daughter and former Senior Advisor to former President Donald Trump, was seen as a potential candidate to challenge Rubio for the Republican nomination. However, on February 18, 2021, it was confirmed that she would not seek the nomination.
About
Web
Marco Rubio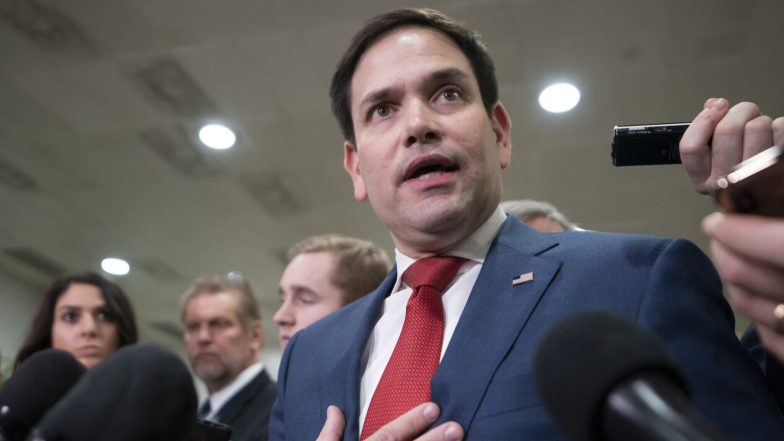 Current Position: US Senator since 2011
Affiliation: Republican
Candidate: 2022 US Senator
Former Position(s): US Representative from 2000 – 2008
Other positions:
Ranking Member, Select Committee on Intelligence
Ranking Member, Subcommittee on Western Hemisphere, Transnational Crime, Civilian Security, Democracy, Human Rights, and Global Women's Issues – Committee on Foreign Relations
Featured Quote: 
On Friday @CDCgov called #COVID19 "a pandemic of the unvaccinated" Four days later,they now want to force fully vaccinated people to wear masks again based on "new science related to the delta variant" Before stirring up fights over masks they should have released that science.
For more information, go to this post.
Val Demings
Current Position: US Representative for FL District 10 since 2017
Affiliation: Democrat
Candidate: 2022 US Senator
Former Position: Chief of the Orlando Police Department from 2007 – 2011
Other positions:
Vice Chair, Subcommittee on Crime, Terrorism, Homeland Security, and Investigations
Featured Quote: 
Glad to see my friend @Yotuel007 today. From Cuba to Florida to the halls of Congress, we will keep fighting for #freedom for Cuba. Feliz de ver hoy a mi amigo @Yotuel007. Desde Cuba a Florida a el Congreso, vamos a continuar la lucha por la #libertad para Cuba. #PatriaYVida
Featured Video: 
Rep. Val Demings Discusses Announcement Of U.S. Senate Run