Summary
Current Position: US Representative for FL District 5 since 2017
Affiliation: Democrat
Former Position(s): US Senator from 2000 – 2010; State Delegate from 1982 – 2000
Featured Quote: 
My Republican colleagues who sat back and watched as the president instigated this anarchy are a part of the problem. They have been complicit and should be ashamed of themselves.
Featured Video: 
Congressman Al Lawson discusses his legislative plans to improve local lives
News
This week, U.S. Rep. Al Lawson (FL-05) voted to protect the right to vote with H.R. 4, the John R. Lewis Voting Rights Advancement Act. The legislation passed the House on Tuesday, with the 219-212 vote. Named after the late Georgia representative, the bill would restore a provision of the 1965 Voting Rights Act that was gutted by the Supreme Court.
"Across the nation, partisan forces are waging the most brazen assault on the ballot box in a generation," Rep. Lawson said. "Since the Supreme Court gutted the Voting Rights Act in 2013 and doubled down again this year, state and local lawmakers have used this moment to pass a surge of voter suppression laws that are silencing the voices of voters who have long been disenfranchised. This historic bill honors the legacy of its namesake, the late Congressman John Lewis, who devoted his life to securing the sacred right to vote for every American – and all those who sacrificed for this noble cause."
Twitter
About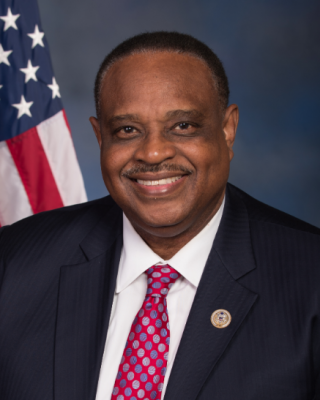 Source: Government page
Congressman Al Lawson is a committed public servant who brings a hard-working, problem-solving spirit to Congress and to the task of creating jobs, improving access to a quality education from the preschool through the post-secondary level and protecting working families. Re-elected for a second term in November 2018 and sworn-in January 3, 2019, Lawson represents Florida's 5th Congressional District.
Congressman Lawson has devoted more than half of his life to public service and is guided by the belief that the greatest gift an individual can give is service to their community. Lawson has served the people of Florida for 28 years in the state legislature as a member of the Florida House of Representative and the Florida Senate.
There, he was a champion for state employees and all working people in North Florida. He fought for pay raises, benefits for state workers and vigorously strived to improve the quality of life for children and the elderly. Lawson garnered national attention as Chairman of the House Natural Resources Committee, where he authored one of the most important environmental laws in the country. This law created the largest state-funded land acquisition program in the United States. He also authored and passed the Apalachicola Bay Protection Act and was the primary sponsor of the Everglades Protection Act. Lawson also received national recognition for his efforts to pass the Rosewood Legislation, which provided reparations to the survivors of Florida's Rosewood massacre in the 1930s.
In Congress, his district covers all or parts of eight North Florida counties — spanning from Gadsden in the west to Duval in the east. The congressman currently serves on the House Financial Services Committee and the House Agriculture Committee. Last year, he was named 'One of the Most Active Freshmen' by Quorum Analytics, for his work in Congress.
Rep. Lawson has led and signed on to several pieces of legislation that call for commonsense gun reform, affordable healthcare for all citizens, college affordability for students, access to funding for small businesses and entrepreneurs, access to mental health services for our nation's veterans, equal pay, and the eradication of hunger for all families.
He has always dedicated himself to protecting human rights, securing civil liberties and creating a world where all people are ensured of their most basic equal rights. His dedication to the highest ethical standards and moral principles has won him the admiration of many of his colleagues on both sides of the aisle.
As a native of Midway, Florida, Lawson graduated from Havana Northside High School and received his Bachelor's degree from Florida Agricultural and Mechanical University (FAMU), where he lettered in basketball and ran track. Lawson went on to earn a Master's degree in Public Administration from Florida State University and completed his coursework for a Ph.D. in Public Administration.
Lawson married his college sweetheart Delores Brooks and they have two adult children, Alfred III and Shani. He is also the proud grandfather of four, Kobe, Samuel and Cameron Lawson, and Harlem Wilson.
Congressman Lawson's work ethic, problem-solving approach, and ability to build collaborative working relationships with colleagues, regardless of political party, in Florida serve him well in Washington, D.C. As a dedicated public servant, Lawson begins each morning with a prayer, and a firm promise "to do the people's work." It is this simple philosophy that defines him as a man of character and substance that always keep his promise.
Voting Record
Committee on Agriculture

Subcommittee on Nutrition
Subcommittee on General Farm Commodities and Risk Management

United States House Committee on Financial Services

Diversity and Inclusion
Housing, Community Development and Insurance
Consumer Protection and Financial Institutions
Caucuses 
Experience
Work Experience
Florida state representative
1982 to 2000
Florida state senator
2000 to 2010
Education
Personal
Birth Year: 1948
Place of Birth:  Tallahassee, FL
Gender: Male
Race(s): African American
Religion: Christian: Episcopalian
Spouse:  Delores Brooks
Contact
Email:
Offices
Washington, DC Office
1406 Longworth House Office Building
Washington, DC 20515
Phone: 202-225-0123, 202-225-2256
Jacksonville Office
117 W. Duval Street Suite 240
Jacksonville, FL 32202
Phone: 904-354-1652, 904-379-0309
Tallahassee Office
435 North Macomb Street
Tallahassee, FL 32301
Phone: 850-558-9450, 850-577-0633
Web
Government Page, Twitter, YouTube, Facebook
Politics
Source: none
Campaign Finance
Open Secrets – We Follow the Money
Voting Record
VoteSmart – Key Votes & Ratings
Search
Wikipedia Entry
Alfred James Lawson Jr. (born September 23, 1948),[1] is an American politician who is the U.S. Representative for Florida's 5th congressional district, serving since 2017. The district stretches across most of the border with Georgia, including most of the majority-black areas between Tallahassee and Jacksonville.
A Democrat, Lawson served in the Florida Legislature for 28 years. From 1982 to 2000, he was a member of the Florida House of Representatives. From 2000 to 2010, Lawson was a member of the Florida Senate (representing the 6th district), where he was elected to serve as the Democratic Leader and eventually rose to the rank of "Dean of the Senate" prior to his election to the U.S. House of Representatives. After two failed campaigns for Congress, Lawson defeated incumbent Corrine Brown in the Democratic primary in 2016 and won the general election, finally winning a seat in the House.
Early life and education
Lawson was born in Midway, Florida, and attended Havana Northside High School where he was a standout athlete in basketball and track. He went on to become a basketball star at Florida Agricultural and Mechanical University (FAMU), where he earned a bachelor's degree in political science. After a brief stint as a professional basketball player with the Indiana Pacers and Atlanta Hawks,[2] Lawson returned to Tallahassee where he landed a job at Florida State University as an assistant basketball coach where he helped take the Seminoles to the Elite Eight of the NCAA tournament. Lawson also earned his Master of Public Administration from Florida State University.
U.S. House of Representatives
Elections
2010
Lawson ran for the Democratic nomination in Florida's 2nd congressional district in 2010, challenging seven-term incumbent Allen Boyd.[3] Lawson narrowly lost to Boyd in the Democratic primary,[4] and Boyd lost to Republican newcomer Steve Southerland in the general election by more than 12 percentage points.[5][6]
2012
Lawson ran again for the seat in 2012, and won the Democratic nomination against Blue Dog-endorsed state Rep. Leonard Bembry. He lost to incumbent Republican nominee Steve Southerland in the general election by less than 6 points.[7]
2016
A lawsuit challenging the Florida congressional district map radically changed the 5th district. For the past quarter century, the district and its predecessors had covered most of the majority-black precincts from Jacksonville to Orlando. The new map, however, changed the district to an east–west configuration stretching across all or part of eight counties from Tallahassee to downtown Jacksonville. The redrawn district included Lawson's home in Tallahassee, and Lawson announced he would run for the 5th on December 15, 2015, setting up a battle against Corrine Brown, the only congresswoman the district had known since its creation in 1993.[8]
On paper, the district's demographics appeared to be against Lawson. While the district now included most of Tallahassee, the capital and its suburbs only accounted for 32 percent of the district's population, while the Jacksonville area accounted for 61 percent.[9]
However, his bid received a significant boost in July 2016, when Brown was indicted on federal corruption charges.[10] He defeated Brown in the Democratic primary—the real contest in this heavily Democratic district—on August 30, 2016. He then defeated Republican Glo Smith in the general election on November 8 with 64% of the vote.[11]
Committee assignments
Caucus memberships
Political positions
Gun law
Following the Stoneman Douglas High School shooting in Parkland, Florida, Lawson expressed frustration with the lack of action on gun regulation and placed blame on lobbying organizations, saying "the stranglehold of the gun lobby has gone on long enough".[14]
Lawson supports restriction on assault weapons.[15]
In 2017, Lawson voted no on the Concealed Carry Reciprocity Act of 2017, which would require all states to recognize concealed carry permits issued in other states.[16][17] Additionally, those with concealed carry permits would be permitted to carry concealed weapons in school zones.[18]
Lawson also voted no on the Veterans Second Amendment Protection Act, which would have allowed veterans who are considered "mentally incompetent" to purchase ammunition and firearms unless declared a danger by a judge.[16][19]
Yemeni civil war
Al Lawson was one of five house Democrats who voted for the US to continue selling arms to Saudi Arabia and to support the Saudi Arabian-led intervention in Yemen.[20] This vote was part a vote series that allowed debate and votes on the Farm Bill in 2018, which he called a necessary step to provide assistance to farmers in his largely agricultural district.
See also
References
External links
Recent Elections
2018 US Representative
| | | |
| --- | --- | --- |
| Al Lawson (D) | 180,527 | 66.8% |
| Virginia Fuller (R) | 89,799 | 33.2% |
| TOTAL | 270,326 | |
Source: Ballotpedia
Finances
LAWSON JR, ALFRED has run in 9 races for public office, winning 5 of them. The candidate has raised a total of $2,649,899.
Source: Follow the Money
Committees
Committees
House Committee on Agriculture
House Committee on Financial Services
Subcommittees
Biotechnology, Horticulture, and Research
General Farm Commodities and Risk Management
Nutrition, Oversight, and Department Operations
Consumer Protection and Financial Institutions
Diversity and Inclusion
Housing, Community Development, and Insurance
Voting Record
See: Vote Smart
New Legislation
Source: Congress.gov
Issues
Source: Government page
Committees
Committee on Agriculture

Subcommittee on Nutrition
Subcommittee on General Farm Commodities and Risk Management
United States House Committee on Financial Services

Diversity and Inclusion
Housing, Community Development and Insurance
Consumer Protection and Financial Institutions
Legislation
you can learn more about legislation I have sponsored and co-sponsored.
Issues
Democracy
Click here for more information.
Economy
When working families earn more, America's economy works better for everyone. Honest, hard work should be rewarded with jobs that pay enough. Too many jobs don't pay enough to allow Americans to build a good life or save for a secure retirement. It is important to invest in innovation industries, like clean energy, and rebuild our crumbling roads, bridges and ports to help our economy grow. For more information concerning work and views related to jobs and the economy, please contact our office.
Education
I believe that a key building block for growing our economy is ensuring a high-quality education for all Americans. Students attend colleges and universities with the hopes of climbing the economic ladder, providing for their families, and working to meet new challenges with ingenuity and expertise. For more information concerning work and views related to education, please contact our office.
Environment
All Americans have a role to play in protecting Earth. Human activity is leaving a severe footprint on our planet. The effects can be seen in our communities — most recently, with Hurricane Michael, which was the strongest hurricane to ever hit Florida's panhandle. For more information concerning work and views related to the environment, please contact our office.
Health Care
Health care should be available to as many Americans as possible. It is priority to bring down health care costs, stabilize the market and help ensure that more Americans can access the affordable health care they need and deserve. For more information concerning work and views related to health care, please contact our office.
Safety
The most important thing that you can do is to be informed and prepared. Disaster prevention includes both being prepared as well as reducing damages. Disaster prevention should include developing a plan. Discuss the type of hazards that could affect your family, such as storm surges, flooding and strong wind. Determine escape routes from your home and places to meet should you be separated. Check your insurance coverage. Be advised that flood damage is not usually covered by homeowner's insurance. Be prepared for possible intense weather by stocking up on non-perishable foods, baby foods or pet foods, blankets, bottled water, batteries, flashlights, medications, a battery powered radio, first aid kit, cash, important documents and any other necessities to last up to seven days. As always, please listen to local weather advisories and continue to monitor the storm. One of the most important decisions you will have to make is whether or not to evacuate. If you are asked to evacuate, you should do so without delay. For more information concerning work and views related to natural disasters, please contact our office.
Veterans
Our brave men and women who have fought for our freedom deserve to be taken care of when they return home. Congress must work to ensure our veterans are getting the help they deserve – from job training, to access to health care and education benefits, to finding affordable housing. For more information concerning work and views related to veterans, please contact our office.