Summary
Current Position: US Representative for FL District 22 since 2010
Affiliation: Democrat
Former Position(s): State Senator from 2006 – 2010
Other positions:
Chair, Subcommittee on the Middle East and North Africa
Chair, Committee on Ethics
Featured Quote: 
Lest anyone forgets: @GovRonDeSantis & every FL Congressional Republican opposed the American Rescue Plan. And now – again – he's trying to take credit for ARP funds, this time $250 million to Florida ports. Maybe he should take credit where it's due: 66% in COVID cases in FL.
Featured Video: 
Florida reps call for special election to fill the late Congressman Alcee Hastings' seat
News
Congressman Ted Deutch said fears a terrorist group could disrupt the Kabul airlift is all the more reason to ensure Afghanistan does not become another Iran.
Deutch, a Boca Raton Democrat who chairs the House Foreign Affairs Subcommittee on the Middle East, North Africa and Global Counterterrorism, said he understands "our focus right now is getting people out."
Deutch added the pace of evacuations in the past week suggest there is time to fly out all U.S. citizens and Afghans who assisted the allied war effort — but that assertion was disputed by Republican U.S. Sen. Marco Rubio in a speech in West Palm Beach on Wednesday.
Twitter
About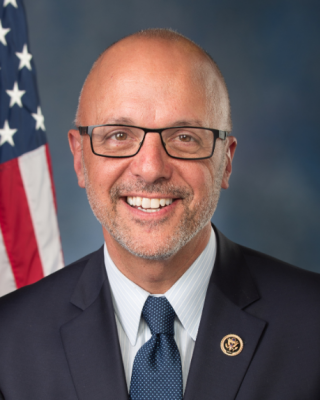 Source: Government page
Congressman Ted Deutch represents Florida's 22nd district, home to communities in northern Broward County and southeastern Palm Beach County in South Florida. Now serving his seventh term in the 117th Congress, he is the Chairman of the House Ethics Committee, a senior member of the House Judiciary Committee, and a senior member of the House Foreign Affairs Committee, on which he serves as the Chairman of the Middle East, North Africa, and Global Counterterrorism Subcommittee.
Noted by the South Florida Sun Sentinel for his accessible personality, sense of humor, and thoughtful approach to the issues, Ted has proven himself to be an energetic advocate for the priorities of his constituents. Ted's priorities in the 117th Congress include promoting economic opportunity in South Florida, reducing the influence of big money in our elections, gun violence prevention, fighting for full equality for all, and advancing the security interests of the United States, Israel, and our allies. Learn more about his legislative priorities here.
Ted and his wife Jill have lived and worked in South Florida since 1997. Prior to holding public office, Ted enjoyed a successful career as a commercial real estate attorney. Born and raised in the working class community of Bethlehem, Pennsylvania, Ted is the youngest son of the late Jean and Bernard Deutch, a World War II veteran who earned a Purple Heart at the Battle of the Bulge. A graduate of the University of Michigan and the University of Michigan Law School, Ted earned the prestigious Harry S. Truman Scholarship. His passion for serving the community inspired him to run for the Florida State Senate in 2006.
Voting Record
Committees
Committee on Foreign Affairs

Subcommittee on the Western Hemisphere
Subcommittee on the Middle East and North Africa (Chair)

Committee on the Judiciary

Subcommittee on Courts, Intellectual Property, and the Internet
Subcommittee on the Constitution and Civil Justice

Committee on Ethics (Chair)
Caucuses
Gun Violence Protection Task Force, Chief Whip
Congressional Trademark Caucus, Co-Chair
Bipartisan Climate Solutions Caucus, Co-Chair
Congressional Song Writers Caucus, Co-Chair
Bipartisan Anti‐Semitism Taskforce, Co-Chair
Congressional Lesbian, Gay, Bisexual, and Transgender (LGBT) Equality Caucus, Vice-Chair
Democracy Reform Task Force, Vice-Chair
Congressional Caucus on Hellenic Issues
House Democratic Caucus, Task Force on Seniors
Bipartisan, Bicameral Congressional Task Force on Alzheimer's Disease
Bipartisan Disabilities Caucus
Coalition on Autism Research and Education (CARE)
Congressional Animal Protection Caucus
Congressional Arts Caucus
Congressional Buy American Caucus
Congressional Caucus on Armenian Issues
Congressional Caucus on Homelessness
Congressional Coast Guard Caucus
Congressional Everglades Caucus
Congressional Labor and Working Families Caucus
Congressional Real Estate Caucus
Congressional Travel and Tourism Caucus
Congressional Taiwan Caucus
Democratic Israel Working Group
House Cancer Caucus
House Hunger Caucus
House Oceans Caucus
House Science, Technology, Engineering and Mathematics (STEM) Education Caucus
Pediatric Cancer Caucus
Task Force on Terrorism & Proliferation Financing
Offices
Washington, DC Office:
2323 Rayburn House Office Building
Washington, DC 20515
Phone: 202-225-3001
Fax: 202-225-5974
Send Ted an Email
Visit Washington, DC
Main District Office:
Congressman Deutch's district headquarters is located in Boca Raton and is open Monday through Friday from 9 am to 5 pm.
7900 Glades Road, Ste. 250
Boca Raton, FL  33434
Phone: 561-470-5440
Fax: 561-470-5446
Get Directions
Contact
Email:
Web
Government Page, Campaign Site, Twitter, YouTube, Facebook, Government Page
Politics
Source: none
Campaign Finance
Open Secrets – We Follow the Money
Voting Record
VoteSmart – Key Votes & Ratings
Search
Wikipedia Entry
Theodore Eliot Deutch (/dɔɪtʃ/ DOYTCH; born May 7, 1966) is an American lawyer and politician serving as the U.S. Representative from Florida's 22nd congressional district since 2010. His district, numbered as the 19th district from 2010 to 2013 and as the 21st district from 2013 to 2017, currently includes much of the northern part of Broward County and southern part of Palm Beach County in South Florida. A member of the Democratic Party, he first entered Congress in 2010 after a special election following the resignation of Robert Wexler.
A lawyer by occupation, he has been Chair of the House Ethics Committee since 2019, a position in which he succeeded Susan Brooks. Prior to his congressional tenure, he served as the Florida State Senator from the 30th district from 2006 to 2010.
Early life, education, and legal career
Deutch was born in Bethlehem, Pennsylvania, the son of Jean (née Mindlin) and the late Bernard Deutch. Deutch is Jewish.[1] His grandparents were Jewish immigrants from Belarus and Russia.[2] A graduate of Liberty High School in Bethlehem,[3] Deutch graduated from the University of Michigan, where he served as editor-in-chief of Consider magazine and was awarded the Harry S. Truman Scholarship, and received his J.D. degree from the University of Michigan Law School.
Florida Senate
As a member of the National Young Leadership Cabinet of United Jewish Communities, Deutch organized over 2,500 people to march on Capitol Hill in Washington, D.C., with the intent of pressuring Congress on a slate of issues affecting children and the elderly. At the end of his tenure in the state senate, Deutch served as Vice Chair of the Committee on Regulated Industries, and the Policy and Steering Subcommittee of the Ways and Means Committee.[4]
U.S. House of Representatives
Elections
2010
Special
In late 2009, Deutch declared himself a candidate in a special election to fill the 19th congressional district seat formerly held by Robert Wexler, who left Congress to lead the Center for Middle East Peace and Economic Cooperation. He won the Democratic primary with 85% of the vote, and on April 13, 2010, won the special election, defeating Republican Edward J. Lynch.[5]
General
Deutch was challenged by Republican nominee Joe Budd and write-in candidate Stan Smilan.[6] He won the election.
2012
After Florida underwent redistricting in 2012, Deutch's district was renumbered as the 21st district.[7] Deutch won the November 6, 2012 general election with no major party opposition.[8]
2014
In the general election, against write-in opposition, Deutch won with 99.6% of the vote.[9]
2016
In December 2015, Florida underwent redistricting due to a Supreme Court ruling. Most of Deutch's territory became the 22nd district, and was pushed further into Broward County. In the process, it absorbed the portion of Broward County that had previously been in the neighboring 22nd district of fellow Democrat Lois Frankel, which had been renumbered as the 21st district. This came after the state supreme court suggested it was better to have only one district splitting the two counties. After the new lines were announced, Deutch announced he would run in the new 22nd. Although the new lines put his home near Boca Raton just inside the borders of the 21st, members of Congress are only required to live in the state they wish to represent. In a statement, Deutch stressed his longstanding ties to Broward County, which accounted for 80 percent of the reconfigured district. He'd represented much of the Broward County portion of the district for a decade at the federal and state levels. The Sun Sentinel also noted that staying in a Broward-based district would increase Deutch's statewide and national profile by allowing him to advertise on Miami/Fort Lauderdale television.[10]
2018
Deutch won the general election on November 8, 2018, defeating Nicolas Kimaz 62% to 38% [11]
Tenure
Deutch was sworn in as a member of the United States House of Representatives on April 15, 2010.
In the wake of the Stoneman Douglas High School shooting, Deutch spoke out in favor of expanded gun control legislation. Stoneman Douglas is located within Deutch's district. He spoke at a CNN town hall meeting and urged action. "A lot of people have told this community — people from all around the world — that it's too soon," he said. "It's too soon to get together to have this kind of forum. It's too soon to talk about preventing another tragedy like the one that struck our community from happening anywhere again. It's too soon to talk about getting weapons of war out of our communities. It is not too soon. It is too late for the 17 lives that were lost."[12]
Legislative record
Shortly after his election, Deutch introduced the Preserving our Promise to Seniors Act, which aims to keep Social Security benefits in line with retirees' costs and gradually raises the cap on FICA taxes over a period of seven years.[13]
During the 2011 debate regarding the debt ceiling, Deutch assembled and brought to the house floor an elaborate, game-show style wheel to illustrate which government services he claimed would be endangered by a default on the U.S. national debt.[14]
On November 19, 2011, Rep. Deutch introduced a resolution[15] proposing "an amendment to the Constitution of the United States to expressly exclude for-profit corporations from the rights given to natural persons by the Constitution of the United States, prohibit corporate spending in all elections, and affirm the authority of Congress and the states to regulate corporations and to regulate and set limits on all election contributions and expenditures".
Rep. Deutch's amendment is a blend of "ideas from "Move to Amend, Free Speech for People, Public Citizen, People For the American Way, Common Cause, and the Center for Media and Democracy".[16]
In November 2018, Rep. Deutch and other members of congress introduced legislation to enact a carbon tax and Dividend in the United States.[17]
On December 18, 2019, Deutch voted for the impeachment of President Donald J. Trump.[18]
Committee assignments
Caucus memberships
Political positions
Gun policy
Deutch believes that limitations can be placed on the Second Amendment right to bear arms, saying, "the majority of people in this country now understand that there are limitations on the Second Amendment. You cannot own an automatic weapon. You cannot own a bazooka. And so there is no reason to continue to sell to people a weapon of war like this," referencing semi-automatic rifles.[22]
During his tenure as Congressman, Deutch has voted on several pieces of gun legislation.
He voted against H. R. 38 (the Concealed Carry Reciprocity Act), which would enable concealed carry reciprocity among all States if and when it is signed into law.[23]
Deutch also voted against H. J. Res. 40, which ultimately passed and used the Congressional Review Act to block implementation of an Obama-era Amendment to the NICS Improvement Amendments Act of 2007 that was aimed at preventing the mentally-infirm from legally purchasing firearms.[24]
Deutch has an "F" rating from the NRA, indicating that it does not believe he adequately supports gun rights.[25]
After the Stoneman Douglas High School shooting, Deutch endorsed several gun control measures.
Deutch cosponsored H. R. 5087, the Assault Weapons Ban of 2018, saying, "Americans don't own tanks or missiles; so why should our streets be flooded with weapons of war made for the sole purpose of killing people?"[26]
Deutch also announced his support for H. R. 4909, the STOP School Violence Act of 2018. The STOP School Violence Act would allow grants to train school staff how to identify troubled students and intervene before crises. The grants could also be used for developing an anonymous reporting system for students to submit concerns, as well as improving the physical infrastructure of schools against attacks.[27]
Deutch also supports universal background checks, banning bump stocks, raising the minimum age to buy a rifle to 21, and repealing the 1996 Dickey Amendment.[22]
Israel
On January 5, 2017, Deutch voted in favor of a House resolution condemning UN Security Council Resolution 2334, which condemned Israeli settlement building in the Palestinian territories as a violation of international law. Deutch said that "it ignores Palestinian terrorism, incitement to violence, and payments to families of terrorists."[28]
Deutch supported President Donald Trump's decision to recognize Jerusalem as Israel's capital. He stated: "The President's decision today is a recognition of existing U.S. law that Jerusalem is the capital of Israel and that the U.S. embassy should ultimately be located in the capital."[29]
Nagorno-Karabakh conflict
On October 1, 2020, Deutch co-signed a letter to Secretary of State Mike Pompeo that condemned Azerbaijan's offensive operations against the Armenian-populated enclave of Nagorno-Karabakh, denounced Turkey's role in the Nagorno-Karabakh conflict, and called for an immediate ceasefire.[30]
Environment
On November 28, 2018, Deutch introduced a carbon fee and dividend bill, the Energy Innovation and Carbon Dividend Act of 2018, saying "this aggressive carbon pricing scheme introduced by members from both parties marks an important opportunity to begin to seriously address the immediate threat of climate change."[31] After the bill died at the end of the 115th Congress, he reintroduced it as the Energy Innovation and Carbon Dividend Act of 2019, saying, "climate change is an urgent threat that demands urgent bipartisan action. With this legislation, we are making clear to our colleagues that bipartisanship is possible – even necessary – to address climate change in this Congress."[32]
Congressional Hellenic Israel Alliance
In 2013, a bipartisan congressional group of Greek-American and Jewish-American members was created by Deutch and Gus Bilirakis, a Republican representative from Florida. The group, called the Congressional Hellenic Israel Alliance, was announced at a special congressional event.[33] The Greek–Israeli caucus consisted of members of the Democratic and Republican parties.[34][35][36]
Personal life
Deutch is married and has three children.[37] He is a vegan.[37]
See also
References
External links
Issues
Source: Government page
Committees
Congressman Deutch was appointed to serve on the following committees in the 117th Congress:
House Foreign Affairs Committee
In January 2021, Congressman Deutch was re-elected to serve as Chairman for the Subcommittee on the Middle East, North Africa, and Global Counterterrorism on the House Foreign Affairs Committee. As a senior member of the Foreign Affairs Committee, Ted is deeply engaged in legislation involving economic sanctions and diplomacy, foreign assistance, national security, global human rights, and an array of other international issues. Learn more about the Congressman's views on foreign policy here.
House Judiciary Committee
Serving as a senior member on the House Judiciary Committee has given Congressman Deutch the opportunity to debate important legislative issues, from civil rights and gun violence prevention to campaign finance and criminal law enforcement. The Judiciary Committee has oversight over all legislation involving the administration of the courts, the apportionment of congressional districts, issues surrounding bankruptcy, intellectual property, and counterfeiting, immigration policy and non-border enforcement, national penitentiaries, and other issues. Learn more about Congressman Deutch's work related to consumer protection, civil rights, and other related issues here.
House Ethics Committee
At the start of the 117th Congress, Democratic leaders tapped Congressman Deutch to Chair the House Ethics Committee for the second term. The House Ethics Committee is the only committee to operate with an equal number of both Democrats and Republicans and a completely nonpartisan staff. The Ethics Committee is charged with enforcing the Official Standards of Conduct, which include rules on gifts, travel, personal income, and other areas.
Legislation
Issues
Below are some of Congressman Ted Deutch's top legislative priorities in the 117th Congress. For more detailed information on the legislation he has sponsored, visit his 
Legislative Updates
 page.
Congressman Deutch strongly believes in the importance of maintaining a safe office environment and has a zero-tolerance policy for harassment or discrimination. Click here to read Congressman Deutch's anti-harassment and anti-discrimination office policy.
Interested in a monthly review of Ted's work in Congress? Sign up for the Deutch Dispatch here.
Gun Violence Prevention
Ted is committed to passing sensible gun violence prevention legislation to keep our communities safe.
A Cleaner Environment and a Safer Climate
In Congress, Ted has worked to protect Florida's unique environmental resources and address the threats posed by climate change.
Democracy for All
Ted is a tireless defender of voting rights and campaign finance reform. He is also the author of the most widely-supported proposal to amend our Constitution, overturn Citizens United, and reduce the influence of big money in our elections.
Economic Growth and Opportunity
While the Great Recession may be behind us, Ted believes Congress must to take more aggressive action to help more Americans succeed in our economy.
Fighting Anti-Semitism and Justice for Holocaust Survivors
Ted is a leading voice in the fight against global anti-Semitism and bigotry and a tireless advocate for the rights of Holocaust survivors.
Social Security, Medicare, and a Secure Retirement
South Florida is home to many seniors and retirees, and Ted considers their health and financial security one of his top concerns in Congress.
Honor and Dignity for Veterans
Ted learned about our duty to honor the sacrifices of our veterans from his own father, who served in World War II and earned a Purple Heart at the Battle of the Bulge.
Affordable Health Care for all Americans
Ted believes that the Affordable Care Act represented a major step forward for our health care system, but believes that Congress should continue working to improve upon it.
Foreign Policy and National Security
As a senior Member of the House Foreign Affairs Committee and Ranking Democrat on the Middle East Subcommittee, Ted is deeply involved in national foreign policy debates.
Equality, Civil Rights, and Basic Fairness in our Courts
On the House Judiciary Committee, Ted works to restore fairness in our criminal justice system, advance equal rights, and safeguard civil rights and liberties for all Americans.
The Security of Israel
For decades, Ted has advocated for a strong U.S.-Israel relationship and stood for Israel's right to defend itself in a hostile region.